What's In Your Tour?
---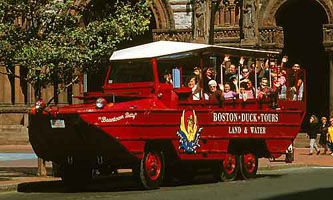 CUSTOM DESIGNED ITINERARY
Since one size does not fit all, CTA does not offer standardized pre-packaged itineraries. Each CTA trip is custom designed with every detail selected in accordance with your goals and priorities. CTA blends curriculum-related sites with fun activities for a valuable mix of education and recreation.
SUPERIOR ACCOMMODATIONS
Our stringent quality standards mean top-rated hotels for you. Our long-standing partnerships with Marriott, Hyatt, Radisson and Sheraton ensure the best value at a beautiful property, and all CTA hotels are balcony-free for your peace of mind. Each night our private security officers patrol every student hallway ensuring your group's protection.
FUN AND DELICIOUS MEALS
Meal choices are an important part of the tour plan. Breakfast is normally a deluxe hot and cold buffet unless the teacher approves a continental-style service in advance for a lower cost. Lunches and dinners are at popular food courts and restaurants offering buffet or menu-specific student selections, and always include a vegetarian alternative.
EVENING ACTIVITIES
CTA tours typically feature a full schedule of daily events. Evening options may include a Night Light Tour, DJ dance, theater, laser show, dinner dance cruise, team-building challenge, IMAX film, Student Jeopardy game or a Make-Your Own ice cream sundae party at your hotel. Each destination offers its own unique choices.
SUPERIOR MOTORCOACH TRANSPORTATION
Our strict screening process ensures your group of safe, comfortable, video-equipped luxury motor coach transportation. CTA approved motorcoach companies carry a minimum $5 million liability policy plus a favorable Federal Motor Carrier safety rating. CTA works within your district's approved carrier list.
CHAPERONES
Teachers travel free with the standard CTA ratio of one free chaperone for every ten paid passengers; however you may modify this ratio up or down to fit your specific requirements.
STUDENT SAFETY
CTA operates an exclusive 24-hour toll-free Safety Hotline for the peace-of-mind of our tour participants, their parents and the chaperones. Each student receives a wristband and a card with the hotline number, used in case of any emergency. CTA employs a Prepared Emergency Procedure Plan for each destination city. Our exclusive Parent Trip Hotline, "866-CTA-Trip" (free by advance reservation), provides periodic pre-recorded chaperone updates and is available for your use both before and during the tour.
LIABILITY PROTECTION
Liability coverage through a top rated insurance company protects every chaperone, your school and the district at no additional charge. A Certificate of Insurance is gladly provided upon request.