Cape Cod Whalewatching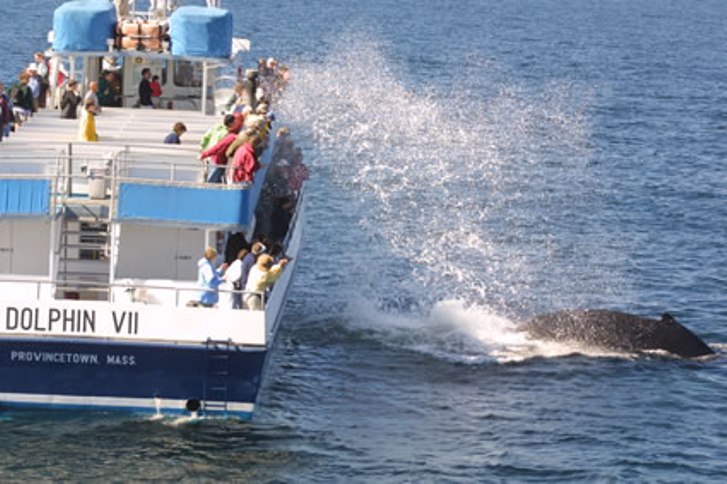 Since 1982, CTA has been the first company to organize student whalewatching excursions, still our most popular science trip year after year, and for very good reason. Cape Cod is rated the BEST WHALEWATCHING IN THE WORLD with a 99.6% seasonal sighting success rate! Species including finbacks, minkes, humpbacks and even the extremely rare North Atlantic Right Whale are spotted annually in these fertile waters. Seeing these wondrous animals in their native environment, some as large as 50-tons, is an awe-inspiring experience that you and your students will never forget.

Further Cape Cod activities include a naturalist-led up close exploration of the critical salt marsh habitat, an oceanography lab held aboard a converted fishing boat that includes physical, chemical and biological sampling, combing the beach for clues to the local marine life, and viewing the vast expanse of mega sand dunes – some of the largest on the continent!

Off-Cape science options feature a visit to the new office of Titanic discoverer Dr. Robert Ballard at the newly expanded Mystic Aquarium, evening presentations by a member of the Center for Coastal Studies detailing their world-class efforts to save net-entangled whales and assist stranded marine mammals, exhilarating exhibits at the Boston Museum of Science including a spectacular lightning demonstration using the world's largest Van der Graaf generator, and an impressive collection of marine specimens at the New England Aquarium.

CTA whale watching activities and tours of the surrounding area are custom designed to meet the needs of your curriculum providing the perfect balance of multidisciplinary educational experiences, social interaction and fun for all. Our Trip Directors are Certified Teachers who accompany your group and provide accurate details and intriguing commentary on the sites and destinations. Let CTA design an educational package that's right for your time frame and budget.

Call today for your next CTA whalewatching trip to picturesque Cape Cod.

TIP: Cape Cod Whalewatching is the best value of all CTA science trips!