Philadelphia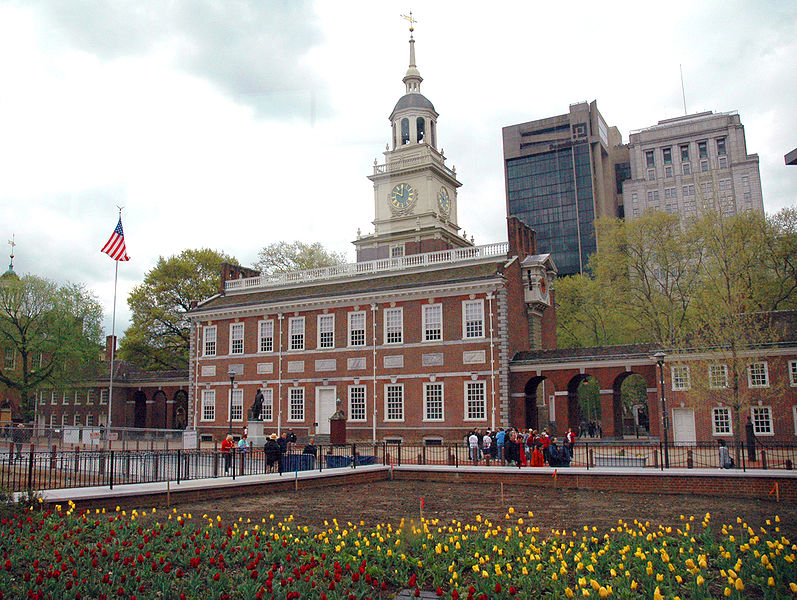 Philadelphia was founded and named "The City of Brotherly Love" in 1682 by William Penn. Its location and accessible seaport facilities spurred rapid growth in the 18th century and Philadelphia flourished as the second capital of the United States (1790-1800) and the cultural center of the New World. Today it is a UNESCO World Heritage Site.
Early on, Philadelphia was linked to the cause of the American Revolution and it became the center of the colonies' growing quest for freedom. In 1774, the First Continental Congress met at Carpenter's Hall to proclaim their grievances against King George III. During the war, the Second Continental Congress met in Independence Hall in 1776 to draft the Declaration of Independence. It remained the center of government and Philadelphia served as the nation's capital from 1790 to 1800. Today, student groups have the opportunity to visit Carpenters Hall, Independence Hall, the new Museum of the American Revolution and other important sites in the nation's most historic square mile including the National Constitution Center and the Liberty Bell.
Philadelphia is a wonderful destination for class trips and special interest groups. The city is host to major science museums including the Franklin Institute, the Academy of Natural Sciences and the Museum of Archaeology and Anthropology. There is more public art than in any other American city and students will enjoy spotting many of the more than 4000 public murals all around town and visiting the Philadelphia Museum of Art, which features the steps made popular by the film Rocky.
CTA tours to Philadelphia and the surrounding area are custom designed to complement your curriculum providing the perfect balance of educational experiences, social interaction and fun for all. Our Trip Directors are certified teachers who accompany your group and provide accurate details and intriguing commentary on the sites and destinations. Call CTA today and let us custom design your next educational tour to Philadelphia.
TIP: Yo! The soft pretzel was first served with mustard in Philly, and it is still a staple of sidewalk vendors and top restaurants alike.
Philly Quiz link