COVID Cancellation Policy:

UPDATED 12/1/21
(CLICK HERE)
Adirondack Park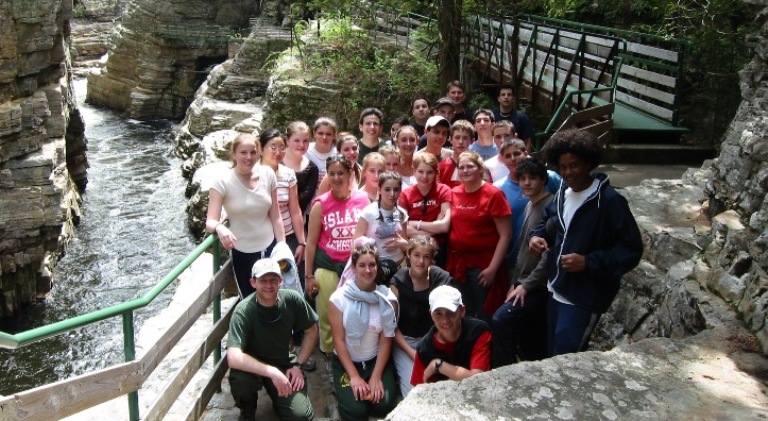 Studying Earth Science was never so much fun! The Adirondack Park is America's largest state park encompassing nearly 6 million acres in northern New York State. It provides many unique outdoor experiences and, with our local expert guides, students may raft an ancient canyon, canoe a pristine lake, tour an historic revolutionary-era fort, visit the Olympic village, collect natural garnets and hike a daunting peak.

Regional springtime activities may combine a visit to Herkimer Diamond Mines where everyone is a prospector and gets to keep their new found treasures, and spectacular Howe Caverns for a boat ride and a trek deep within the limestone strata.

Winter trips are totally awesome, and may include XC and downhill skiing, showshoeing, bobsledding, tobogganing, skating and snow hikes.

CTA tours to the Adirondack Park are custom designed to your curriculum providing the perfect balance of multidisciplinary educational experiences, social interaction and fun for all. CTA Trip Directors are certified teachers who accompany your group and provide accurate details and intriguing commentary on the sites and destinations. Call today for your custom designed Adirondack Park tour.