Williamsburg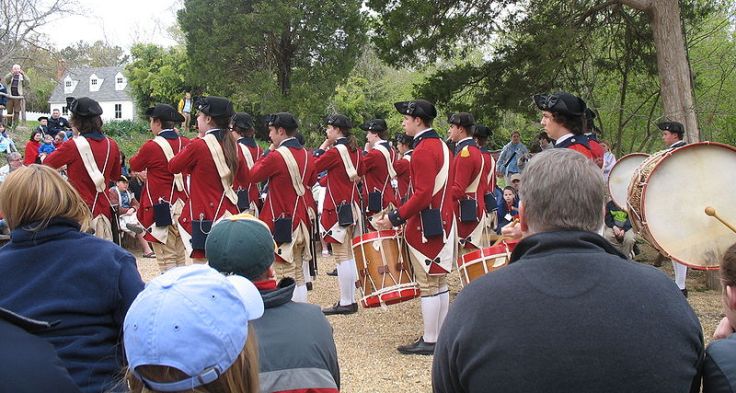 This Virginia region is best known for the world-renowned living history museum in the heart of town, Colonial Williamsburg, a 301-acre community of hundreds of houses, shops and public outbuildings. It features 88 original 18th-century working restorations, celebrating the patriots and illustrating life as it was during the early days of Colonial America.

Like Boston and Philadelphia, Williamsburg and its citizens played a major role in the American Revolution. For most of the 18th century, Williamsburg was the center of government, education and culture in the Colony of Virginia. It was the wealthiest and most populous colony and well-respected as the place where Thomas Jefferson, Patrick Henry, James Monroe, James Madison, George Wythe, Peyton Randolph and other patriot notables helped to mold American democracy.

CTA tour groups are invited to see the community at work, honing skills that supported the colony including the blacksmith, the saddler, the printer, the baker and candlestick maker. Twenty trades are practiced with 18th-century methods and tools, surrounded with period furnishings and knowledgeable costumed interpreters for a three dimensional view of history. Plants and blooms authentic to Virginia in the 18th century unfurl with the seasons in historic area gardens, and students experience rural farming life interpreted through interactive programs and historically accurate demonstrations. Two wonderful museums plus enchanting evening programs including lantern-light walking tours, witchcraft trials and musical performances are also interesting to CTA students.

CTA tours to Colonial Williamsburg and the surrounding area are custom designed to complement your curriculum providing the perfect balance of multidisciplinary educational experiences, social interaction and fun for all. Our Trip Directors are certified teachers who accompany your group and provide accurate details and intriguing commentary on the sites and destinations. Let CTA design an educational package that's right for your time frame and budget.

Nearby optional attractions and side trips: Jamestown Settlement, Busch Gardens: The Old Country, Yorktown Battlefield and Victory Center, Virginia Beach, Newport News and Norfolk.

Call CTA today to let us custom design your next tour of Colonial Williamsburg.