COVID Cancellation Policy:

UPDATED 12/1/21
(CLICK HERE)
Gettysburg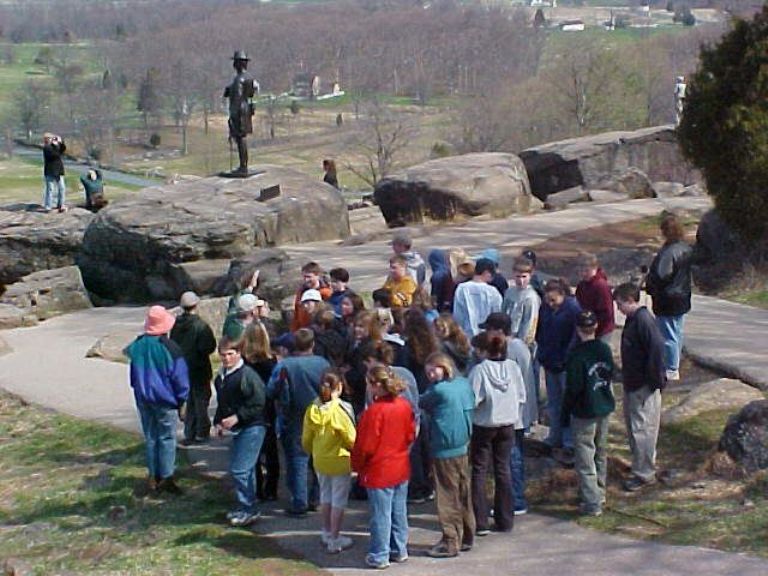 Gettysburg is home to the infamous battle that took place in the summer of 1863 and is also the setting for President Abraham Lincoln's most famous address to the nation as he dedicated the Soldiers National Cemetery. The Union Army's victory at the Battle of Gettysburg was a turning point in the American Civil War and ended General Robert E. Lee's invasion of the North. It was the war's bloodiest battle with nearly 51,000 casualties.

Follow our Licensed Gettysburg Guide as we trace the battle lines of the National Military Park and the famous battlefield, the museum and visitor center and sites around the small community. Many of the local restaurants, taverns, hotels and inns have been in business since Gettysburg was founded in 1786 and were witness to the tragedy of the three day battle. The buildings have been authentically restored and provide an ambiance that was once present during the historic days of Gettysburg.

CTA tours to Gettysburg and the surrounding area are custom designed to complement your curriculum providing the perfect balance of multidisciplinary educational experiences, social interaction and fun for all. Our Trip Directors are certified teachers who accompany your group and provide accurate details and intriguing commentary on the sites and destinations. Call today to have CTA custom design your next educational package to Gettysburg that's perfect for your time frame and budget.

TIP: Gettysburg is an excellent side-trip in combination with Washington, DC.