Baltimore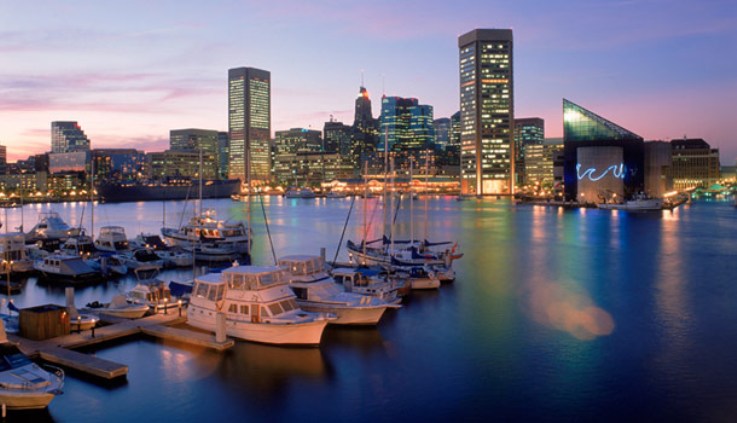 CTA tours to Baltimore, "The Monument City", and the surrounding area are custom designed to complement your curriculum providing the perfect balance of history, culture, science, art and recreation with tons of fun! In addition to the many historic sites of Baltimore, tour groups will enjoy visiting the pedestrian friendly Inner Harbor, the National Aquarium and the Maryland Science Center. This exciting destination is a convenient side trip when combined with Washington, DC, Gettysburg and Philadelphia.

Our Trip Directors are Certified Teachers who accompany your group and provide accurate details and intriguing commentary on the sites and destinations.

Call today to have CTA custom design your next tour of Baltimore.

Local History
Baltimore was founded in 1729, nearly 23 years after the Maryland colonial General Assembly created the Port of Baltimore to support the tobacco trade and sugar-producing colonies on islands in the Caribbean. Baltimore played a key role in the American Revolution, but it was events during the War of 1812 that earned Baltimore and its spectacular harbor an unforgettable place in history.

After burning Washington, DC, the British attacked Baltimore on the night of September 13, 1814. United States forces from Fort McHenry successfully defended the city\\'s harbor from the British. Francis Scott Key, a Maryland lawyer, was aboard a British ship in Baltimore's harbor where he had been negotiating for the release of an American prisoner. Key witnessed the bombardment and later the next day wrote the poem titled "The Defence of Fort McHenry" recounting the attack and the flag that he saw flying over the fort. Later the poem was set to a tune by a British composer and renamed "The Star-Spangled Banner", but it wasn't until 1931 that the song became the official National Anthem of the United States.