COVID Cancellation Policy:

UPDATED 12/1/21
(CLICK HERE)
Niagara Falls Earth Science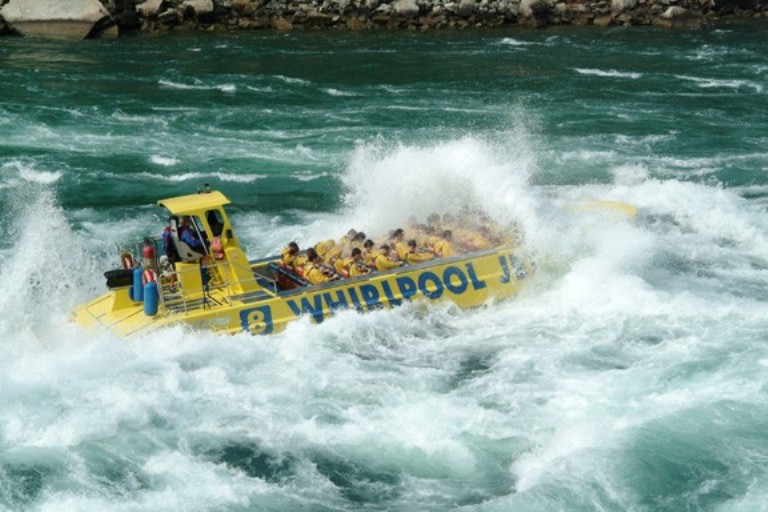 Niagara Falls is one of the natural wonders of the world and offers a great place for Earth Science studies. On average, more than 4 million cubic feet of water falls over the crest line every minute. It is the most powerful waterfall in North America and illustrates spectacular examples of erosion, glaciations, uplifting, weathering and deposition. Expert nature guides lead a hike to the bottom of the gorge and back to a point where the falls were located long ago to point out these effects.

CTA groups will thrill at the rush of water tumbling over the brink as we glide over the gorge on a cable car. We will be able to collect marine fossils in a nearby dried lake bed, explore the river rapids from shoreline boardwalks and in powerful jet boats, hike through the tunnels behind the Falls and witness the full fury of the Falls from the deck of The Maid of the Mist. But nothing can compare to the excitement of nearly going over the Falls with the help of the virtual experience of a heart-pounding IMAX film. Other great attractions at Niagara Falls include the Discovery Center, Goat Island and the Cave of the Winds.

Perhaps your tour will include a day trip to Toronto and the fascinating Ontario Science Center, the world-class Metro Zoo, or the Herkimer Diamond Mines where everyone can become a prospector and keep the treasures they find.

CTA tours to Niagara Falls are custom designed to meet the needs of your curriculum providing the perfect balance of multidisciplinary educational experiences, social interaction and fun for all. Our Trip Directors are certified teachers who accompany your group and provide accurate details and intriguing commentary on the sites and destinations. Call today to have CTA custom design your next science tour of Niagara Falls.

TIP: The nearby village of Niagara-On-The-Lake is a UNESCO World Heritage Site!

NOTE: Travel to Canada now requires a valid passport for all passengers.